In case you don't know what outsourced accounting is, it is a service that provides accounting functions to small and mid-sized businesses that do not have an in-house accounting team.
Outsourcing your financials allows you to keep your expenses down while having an experienced team taking care of your financial needs, including day-to-day transactions, accounts payable, accounts receivable, payroll, financial reporting, among other services. 
Outsourcing your accounting provides many benefits to your business, such as freeing up your time, having up-to-date information at your fingertips, and reduced costs. 
Are you the one person in your business working to keep on top of the financials? First, very few entrepreneurs are accounting experts, so it will take you extra time to accomplish all the tasks needed.
Second, you wear many other hats in your business. Being the accountant on top of everything else stretches you thin and makes you prone to mistakes. Compare that to hiring an outsourced accounting team who will stay on top of your accounting needs, tracking the day-to-day transactions, and keeping your data up to date at all times. You will have more time to focus on other essential areas of your business.
The right outsourced accounting team will keep you updated with real-time up to date num
bers.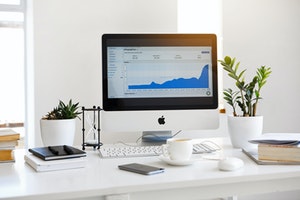 Another benefit is that the bookkeeper should handle it for you remotely and online. Being online means your data is available to you today, tomorrow, on a Sunday, and even in the middle of a disaster. It's accessible to you wherever you are and whenever you need it.
The savings for not hiring an in-house team bookkeeping team can be substantial.
According to Salary.com, a bookkeeper's going salary is about $50k annually before paying for benefits, workers comp, and taxes. As an added benefit, you will not have to worry should anyone from an in-house team decide to leave the company. With an outsourced team, the accounting firm handles all of that to make sure a team member is available for you.
When you evaluate whether outsourced accounting is right for your business, be sure to assess the processes you wish to outsource and the cost you can afford. Accounting firms provide numerous accounting functions, and each firm will have different offerings and prices. Compare and contrast all of the offerings and choose the best solution for your business.
Want to find out how outsourcing your bookkeeping would work in your business? 
Is Outsourced Accounting Right For My Business?